Pastry equipment
High performance pastry equipment with Panimatic
Are you a professional pastry maker in search of new equipment for your activity? Discover the high-quality pastry equipment by Panimatic. Conceived to offer reliability and performance, our equipment aims to help you to improve the quality of your products.
Panimatic has manufactured equipment for the pastry industry since 1968. Our products include all types of equipment necessary during the pastries making process: handling, furniture and accessories, positive cold, negative cold, conservation and cooking.
For blast freezing and negative cold conservation of your products, choose the adapted solution for your needs:
P67 Blast and storage freezer for 10 trays (400x600)
P58 Blast and storage freezer from 2 to 10 doors, single depth
P87 Blast and storage freezer from 2 to 10 doors, double depth
For preserving your pastry products in positive temperatures, we propose a large range of refrigerated walk-in or reach-in cabinets. We offer refrigerated cabinets in stainless steel, such as the P46 or P66 series (from 19 to 46 levels) designed for baking trays in dimensions: 400x600 or 600x800 according to model.
Discover also our range of retarder proofer cabinets such as the P1, designed for 27 trays (400x600).
Call on an expert for your pastry equipment. Panimatic serves several thousands of customers around the world. Our technicians respond directly and rapidly to the needs and demands of professional bread bakers and pastry chefs.
REFRIGERATED CABINET 400X600 STAINLESS STEEL
P461GP/2PS - P462GP/4PS
400 x 600
Stainless steel furniture
- 0/+8°C
From 19 to 47 levels
CHOCOLATE CABINET 600X800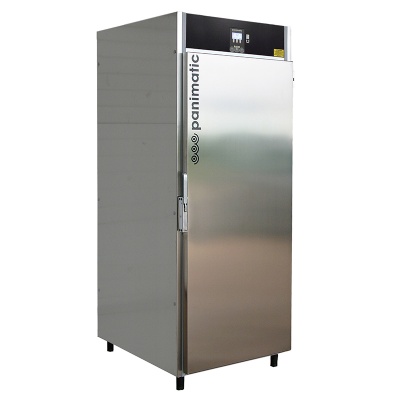 P661GP - P662PS
600 x 800
Stainless steel finish cabinet +16/+18
40 to 80% Relative humidity
From 19 up to 22 levels
FREEZER - BLAST FREEZER P58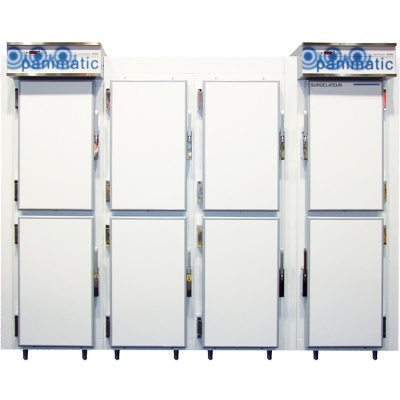 P58 -40°C / -20°C
7 pastry trays 400x600 in deep-freezing
From 1 to 9 doors in storage
FREEZER - BLAST FREEZER P87-2
P87-2/1G -40°C / -20°C
1 REFRIGERATION UNIT
30 pastry trays 400x600 in deep-freezing
From 2 to 8 doors in storage